Do it right,
Do it the Rykers way.
Get your waste collected and disposed of professionally.
We can provide multiple services for your specific requirements.

Domestic
Just emptied your garage or house? We will clear and dispose of mixed domestic rubbish.

Commercial
Along with bin collection, we can arrange for commercial waste to be removed / disposed of.
Van It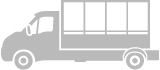 Too much and too big? we will collect & dispose.
Bag It

Offering Black Sacks to be filled and collected.
Skip Bag It

Offering Skip bags to be filled with waste.
Contact Us
Wheelie Bins
Waste collection services tailor-made for small businesses.
We supply wheelie bins for you to fill with black sacks, we can provide pre-paid black sacks.
Wheelie bins can be collected either weekly or fortnightly.

All Size Bins

Black Sack Collection

Waste collection
Our Recycling Percentage
Electrical Waste (WEEE)
0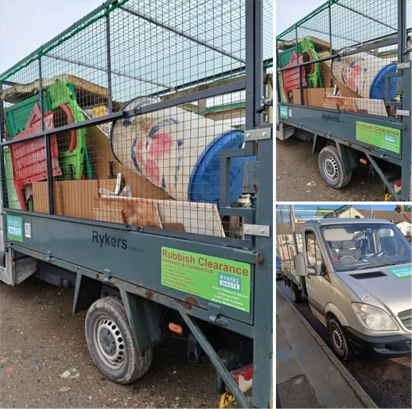 About Rykers Waste
Rykers Waste is a registered waste carrier, providing domestic and commercial services, with years of experience. We are able to carry your waste and dispose of it correctly. Our Company vans all carry environment agency approved cards along with our details, our staff is uniformed and carry ID cards. With each job comes with waste transfer notes.
Rykers Waste covers Kent and London. We deliver services to householders, businesses, trust organisations and to different district council.
Contact Us

E-Quote on Whatsapp
07845 165 920
Take a picture - Send via email - Receive a quote.
A fast and easy process to receive a quote from Rykers Waste.
Send us a picture of the waste with a listing of all items, via email. We will respond
rapidly with a quote.
E-Quotes open 8am - 9pm Mon - Sat
Businesses using our services
Our Services are favoured by small businesses, around Kent,
Below are a few Businesses that use our bin collection.
Contact Us
Have waste that needs disposing of correctly?
Get in touch to arrange for your business waste to be collected weekly, or use our quick and easy E-Quote process.